We are an Outstanding Nursery School - OFSTED 2018 that provides a rich, fulfilling and inspirational learning experience for all of our children.
We provide a happy, secure, welcoming and caring environment where families and children can learn, explore and develop.

Our nursery environment consists of large open plan work areas and a well equipped outside play area where the staff and children all work together.

We are an inclusive setting and our ethos and curriculum enables children to be independent learners, making choices and building strong relationships. We encourage this by structuring the environment and timetable to enable all tpyes of learning.

We are funded by the Local Authority and offer 15 hours of free provision to all children aged 3-4.

We have high quality provision for 2yr olds - fee paying or free depending on individual family situations.

Some children from working families will be able to use 30 hours free educational provision at our setting.
Our school recognises and values what each child brings to the nursery and we hope to work closely in partnership with parents to achieve our aims. We encourage parents to take an active interest in what we do at school. We are very proud of the multi-cultural nature of our school and our staff are committed to promoting community cohesion. We value and include all children equally and encourage them to show respect towards their environment and each other.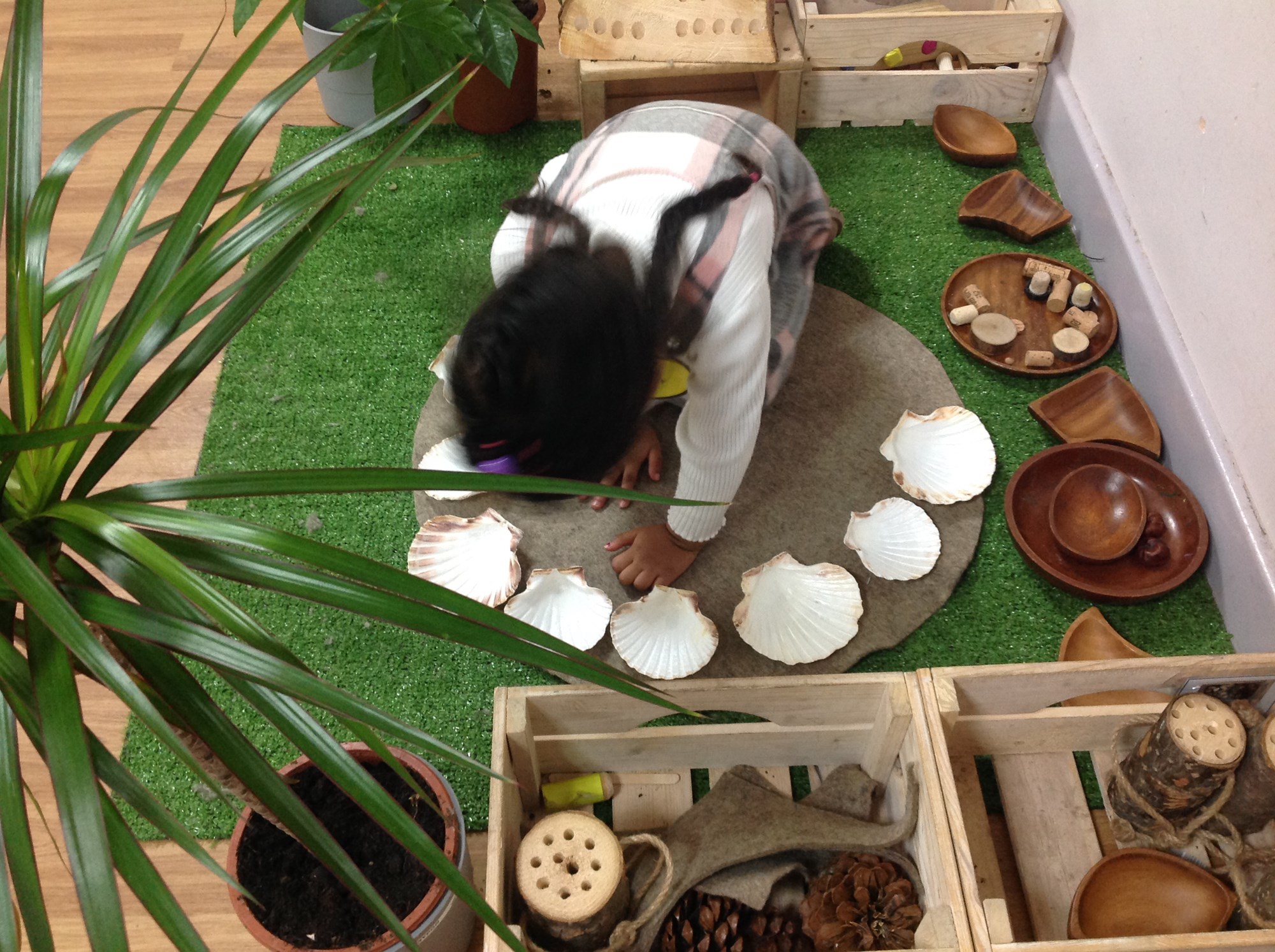 School Times
Nursery 1 - 2 year olds
| | |
| --- | --- |
| Monday - Friday Morning | 8:30 - 11:30 a.m. |
| Monday - Friday Afternoons | 12:15 - 3:15 p.m. |
Nursery 2 - 3–4 year-olds
Full Time

Monday - Friday Morning

8:30 – 2.30a.m.

Monday - Friday Afternoons

12:15 - 3:15 p.m.

Part Time

Monday & Tuesday

Wednesday

8:30 - 2:30 pm

8.30 – 11.30 am

Or

Wednesday

12.15 – 3.15 pm

8.30 – 2.30 pm